Versace grows with new openings in London and Paris
by Montenapo Daily – 12/10/2020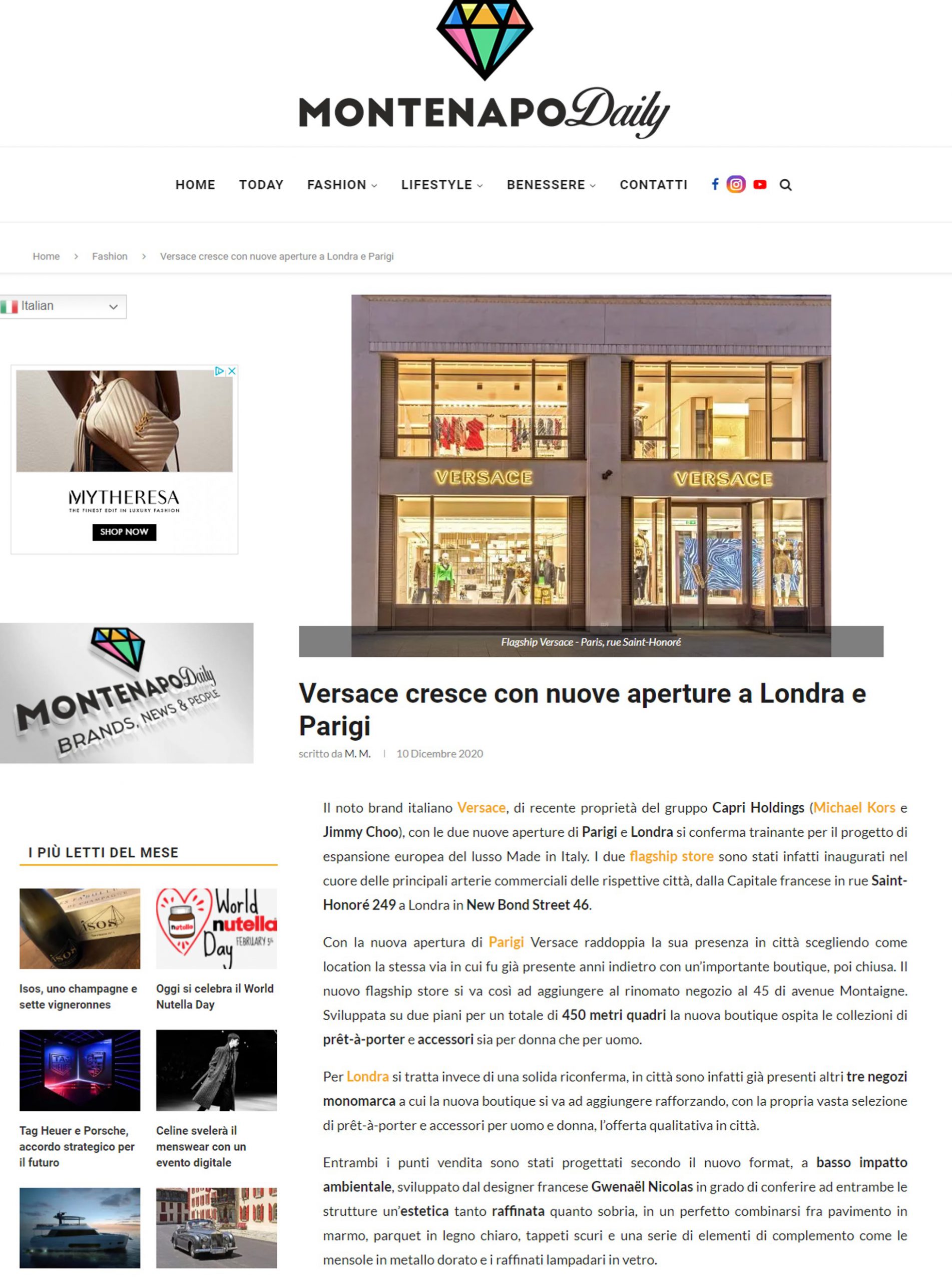 The well-known Italian brand Versace, recently owned by the Capri Holdings group (Michael Kors and Jimmy Choo), with the two new openings in Paris and London confirms itself as a driving force for the European expansion project of Made in Italy luxury. The two flagship stores were in fact inaugurated in the heart of the main commercial arteries of the respective cities, from the French capital in rue Saint-Honoré 249 to London in New Bond Street 46.
With the new opening in Paris, Versace doubles its presence in the city by choosing as a location the same street where it was already present years ago with an important boutique, which was then closed. The new flagship store is thus added to the renowned shop at 45 avenue Montaigne. Spread over two floors for a total of 450 square meters, the new boutique houses the prêt-à-porter and accessories collections for both women and men.
For London, on the other hand, this is a solid reconfirmation, in fact there are already three other single-brand stores in the city to which the new boutique is added by strengthening, with its vast selection of prêt-à-porter and accessories for men and women, the qualitative offer in the city.
Both stores have been designed according to the new format, with low environmental impact, developed by the French designer Gwenaël Nicolas able to give both structures an aesthetic as refined as sober, in a perfect combination of marble flooring, parquet in light wood, dark carpets and a series of complementary elements such as the shelves in gilded metal and the refined glass chandeliers.
Link: https://montenapodaily.com/