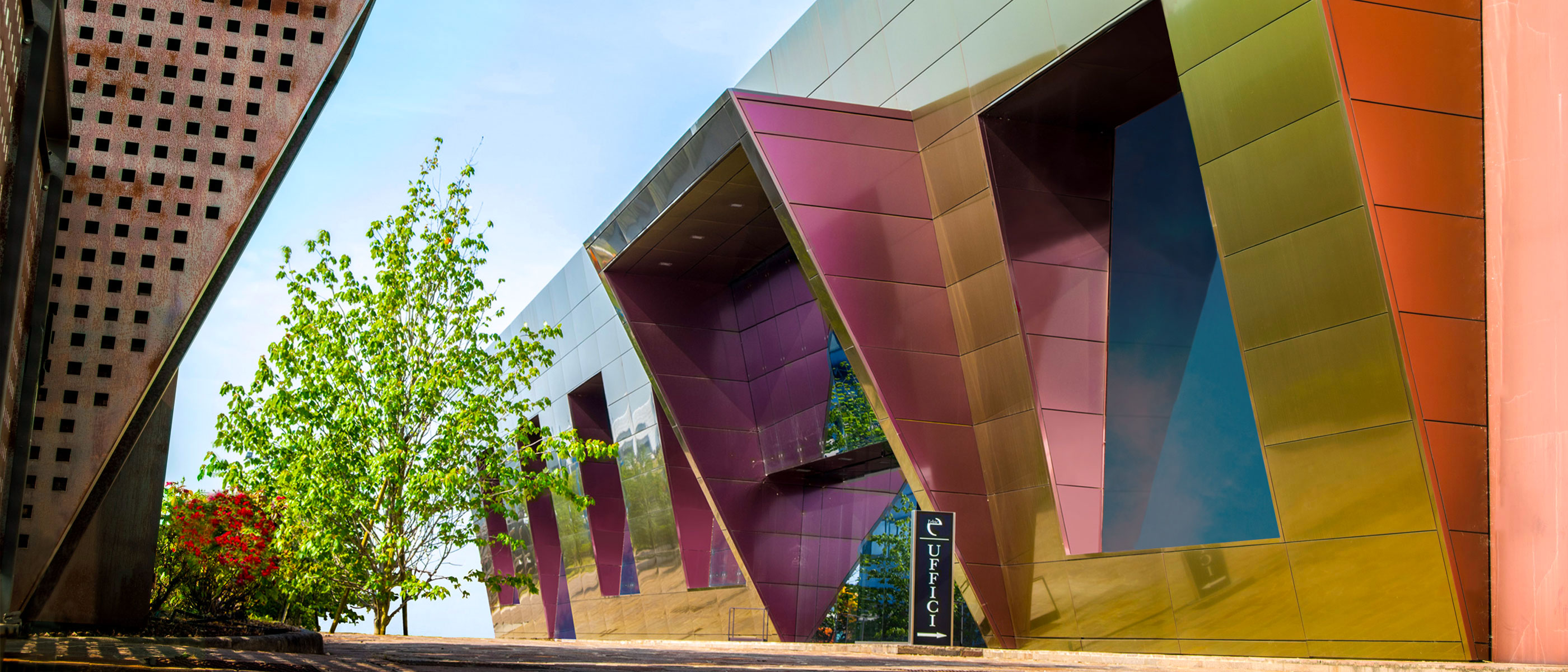 Projecting and manufacturing furniture typical of unique identities. Shops, hotels, offices, food courts, private houses. Implementing exclusive concepts through design expressions is, for over thirty years, our daily challenge.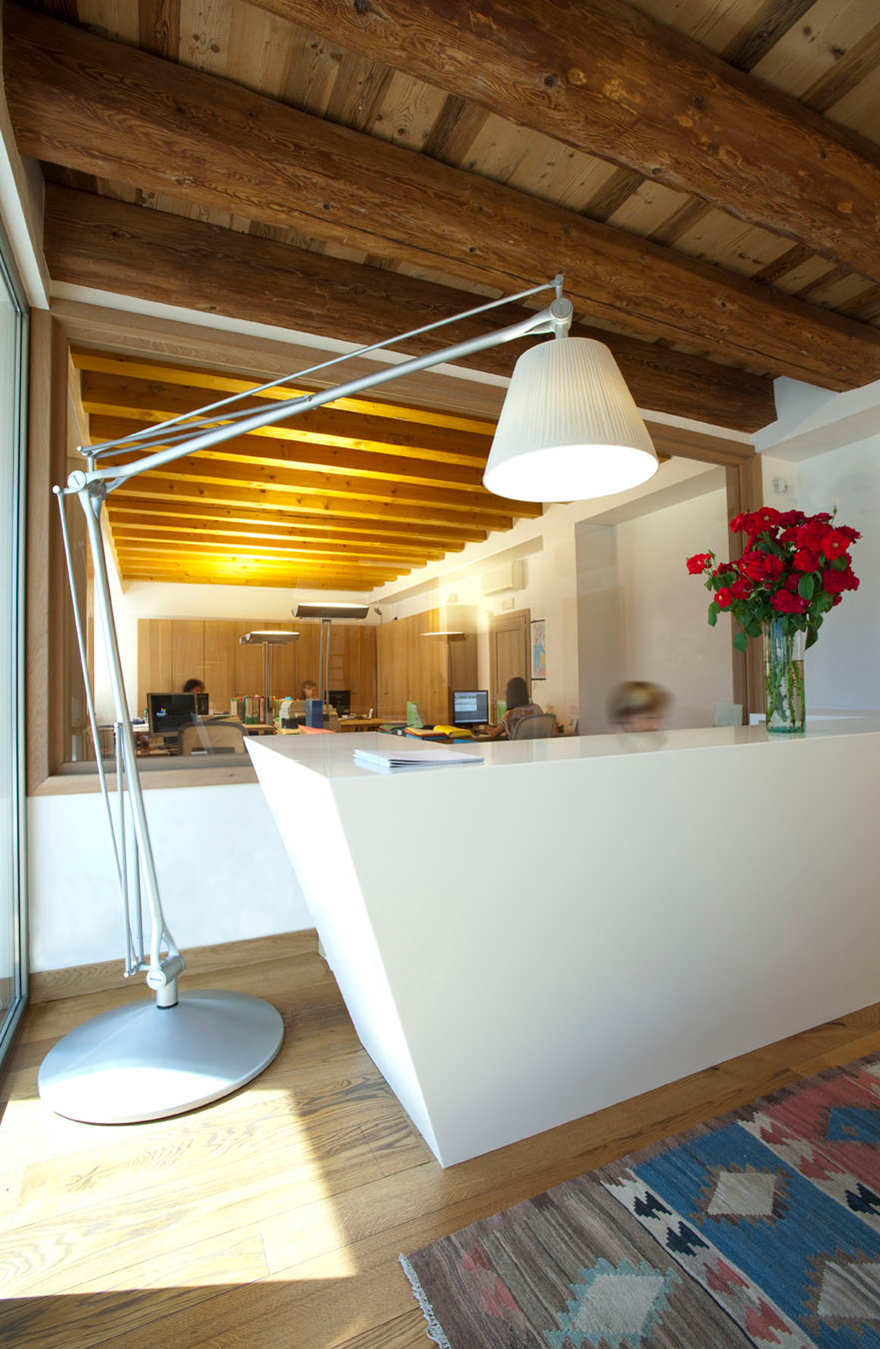 IDENTITY
Our daily challange is to design and manufacture furniture that represent unique identities all over the world.
From Buenos Aires to Moscow, from London to Johannesburg.
Our furniture, many of them realized for the most important and prestigious brands, are tangible proofs of our achieved results and values.
Our designers work closely with the purchasing department and with the manufacturing division, where the project manager takes care of the quality control, so that each component could be produced according to customers' requirements.
VERSATILITY
Versatility is one of the features that mainly identify our operational approach.
We produce starting from standard brand concept books or from customers' specific requirements, taking care of every phase of the manufacturing process, as the material research and the realization of samples and mock-ups, assuring quality excellence and compliance to the technical/economical parameters of the project.
After manufacturing the furniture, we proceed with the installation, a very important phase in order to get the best final result, thanks to a qualified team of assemblers, up to the "turnkey" service.
CUSTOM-MADE FURNITURE
Flexibility in production developing tailor-made projects complying with the specific needs of the manufacture, we support the overall process taking project managers and final customer to functional and aesthetically high solutions, also thanks to the choice of totally customized finishes.
MADE IN ITALY PRODUCTION
The whole production process of L'Elite Group takes place within our national borders, thanks to consolidated relationships in over thirty years of experience with reliable and on time companies, able to assure us attention to details and an excellent manufacture as per Italian tradition.
RESEARCH AND KNOW-HOW
For over thirty years we have been operating in the market for the realization of furniture for shops, offices, horeca and much more. A know-how that has been handed down and that has evolved over time, thanks to a continuous research to achieve the best definition of details every time.
ORGANISATION
Our team of experts aims to develop, in an ongoing relationship, collaborative synergies and dialogue with the customer. The purpose is to achieve top level targets at competitive prices and as quickly as possible, by means of high-quality materials and manufactures.
Our organization leads a group of manufacturing companies, mainly Italian. Our technical department, consisting in many skilled experts, manages and supervises all the companies involved in each construction site, providing them with construction details, timing and coordination.
EXPERIENCE
In every operative site, the constant availability of a team of experts and the personal involvement of our company management assure reliability, quality and the possibility of managing the specific emerging requirements that could occur at each manufacturing stage.
The profound knowledge of products and materials allows us to choose unique and accurate manufacturing techniques, shaping the different furnishing elements rightly in the way the customer has conceived them in the project.
Avant-garde architects and designers aim to our group as an excellent partner for the development of new ideas out of traditional standards. Even in large-scale projects developed for important chains of stores of international brands, the character of our organization makes us able to take an open and flexible approach to manufacture actually tailor-made productions, involving personally the customer in creative and studying processes.
The company has worked to manage at the best its human and economic resources, reducing waste and increasing efficiency, thus obtaining economic benefits that can be transferred to our customers, keeping our economic targets competitive. Efficiency that turns into some important aspects: first of all, the environmental sustainability, implementing the utmost expertise in designing and manufacturing furniture respecting the environment.
From raw material carefully selected, to the whole process of transformation and packaging and to disposal phase, with a special care for health protection and energy saving.