Moncler Opens at Tsum – St. Petersburg, Russia – Project by L'ELITE GROUP S.R.L.
by 4UR SPACE – 23 Luglio 2019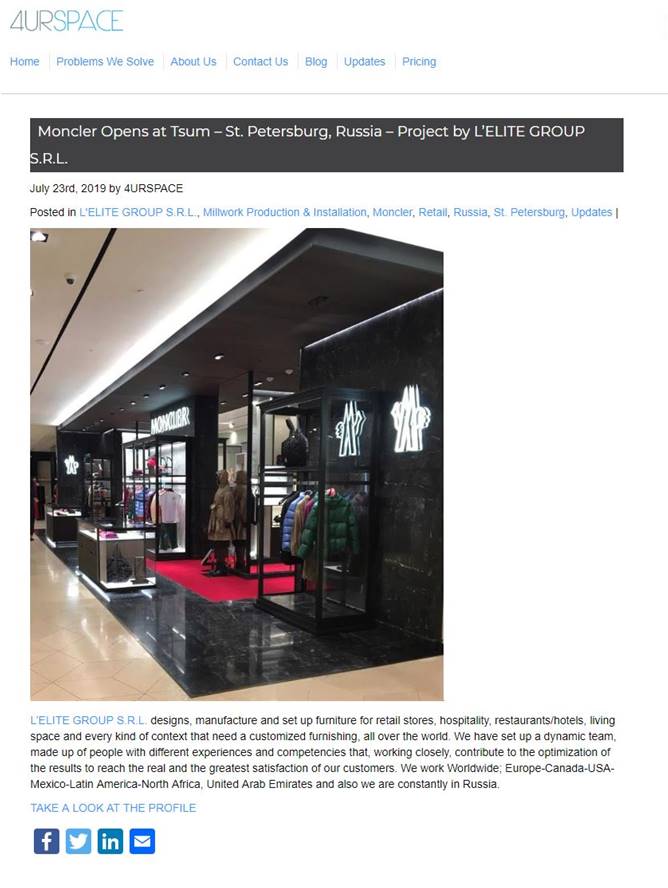 L'ELITE GROUP S.R.L. designs, manufacture and set up furniture for retail stores, hospitality, restaurants/hotels, living space and every kind of context that need a customized furnishing, all over the world. We have set up a dynamic team, made up of people with different experiences and competencies that, working closely, contribute to the optimization of the results to reach the real and the greatest satisfaction of our customers. We work Worldwide; Europe-Canada-USA-Mexico-Latin America-North Africa, United Arab Emirates and also we are constantly in Russia.
Link: http://4urspace.com