Versace inaugurates a new store in Bologna
by Fashion Network – 07/21/20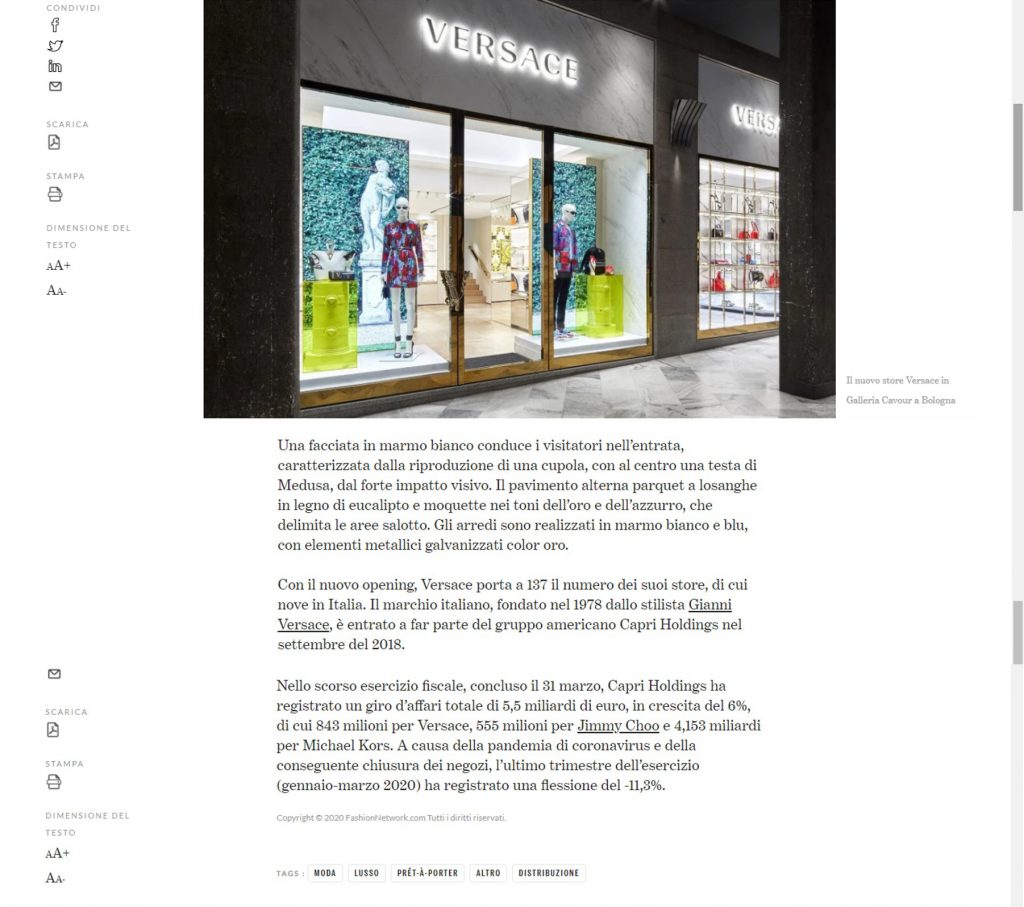 After the months of lockdown, Versace restarts with its retail strategy by inaugurating a new boutique in Galleria Cavour in Bologna. The space of 125 square meters, developed on two floors, presents the new concept designed by architect Gwenael Nicolas, which reinterprets the iconic codes of the brand in a modern key.
The new Versace store in Galleria Cavour in Bologna
A white marble facade leads visitors to the entrance, characterized by the reproduction of a dome, with a Medusa head in the center, with a strong visual impact. The floor alternates diamond-patterned parquet in eucalyptus wood and carpet in shades of gold and blue, which defines the seating areas. The furnishings are made of white and blue marble, with gold-colored galvanized metal elements.
With the new opening, Versace brings the number of its stores to 137, including nine in Italy. The Italian brand, founded in 1978 by the designer Gianni Versace, joined the American group Capri Holdings in September 2018.
In the last fiscal year, ended March 31, Capri Holdings recorded a total turnover of 5.5 billion euros, up by 6%, of which 843 million for Versace, 555 million for Jimmy Choo and 4.153 billion for Michael Kors. Due to the coronavirus pandemic and the consequent closure of stores, the last quarter of the year (January-March 2020) recorded a decline of -11.3%.