London, Versace opens a new flagship in New Bond Street
by THE MAGAZINE'S – 12/13/2020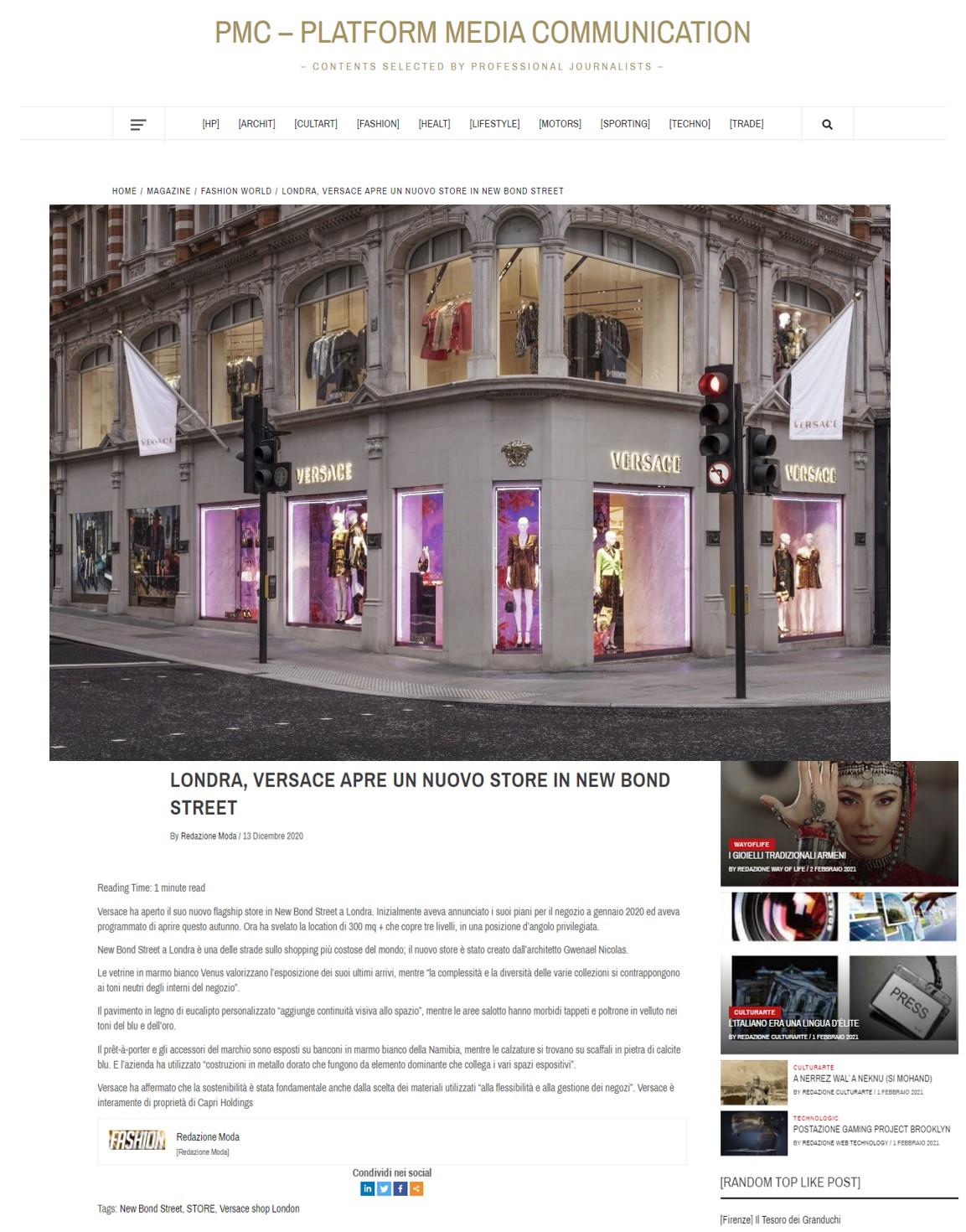 Versace has opened its new flagship store on New Bond Street in London. It originally announced its plans for the store in January 2020 and was scheduled to open this fall. Now it has unveiled the 300 sq m + location that covers three levels, in a privileged corner position.
New Bond Street in London is one of the most expensive shopping streets in the world; the new store was created by architect Gwenael Nicolas.
The Venus white marble display cabinets enhance the display of its latest arrivals, while "the complexity and diversity of the various collections contrast with the neutral tones of the store's interior".
The custom eucalyptus wood floor "adds visual continuity to the space", while the seating areas have soft velvet rugs and armchairs in shades of blue and gold.
The brand's ready-to-wear and accessories are displayed on counters in white Namibian marble, while footwear is on shelves in blue calcite stone. And the company used "gilded metal constructions that act as the dominant element that connects the various exhibition spaces".
Versace stated that sustainability was also fundamental from the choice of materials used "to the flexibility and management of the stores". Versace is wholly owned by Capri Holding.
Link: https://pmcomunicazione.com/