Furnishing with flair, a daily challenge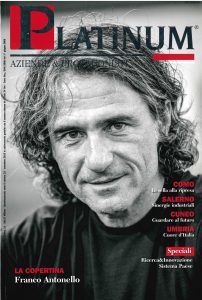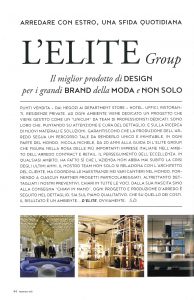 Shops – from shop to shops to department stores – hotels, offices, restaurants, private residences. Each room is a specific project that is managed as a "unicum" by dedicated teams of professionals: they are the ones who, focusing on attention and attention to detail, and on the search for new materials and solutions, ensure that the production of furniture follows a path that makes it unique and inimitable, in every part of the world.
This is the mission of The Elite Group, which has always been at the service of the most prestigious brands to materialize exclusive furnishing concepts, expressing the best of design. "Our technical department, well-prepared and close-knit, is one of the strong points because it is able to meet the original idea of ​​both the end customer and its trusted architect. Our experts offer the professional figures of the customers the maximum technical support, without ever overshadowing them and bringing their project to fruition in the best possible way "says Nicola Nichele, who has been at the helm of the Elite Group for 20 years, one of the most important Italian companies in the field of contract and retail furnishing .
The incredible wealth of expertise accumulated over the years, in every part of the world, allows the staff of L'Elite Group to offer valuable advice to each client, who appreciates attention to detail, the constant search for new materials, the innate aesthetic sensibility of each realization. The pursuit of excellence, in any space, has meant that the company has never suffered the crisis of recent years: "Indeed, the average growth in our turnover has been 10% on an annual basis" declares Nichele , which adds: "Our team not only relates to the client's architect, but manages the workers of the various construction sites in the world, providing each technician with very detailed projects. Our quotations are equally detailed, clear in all the items". From its birth to turnkey delivery, every project and furnishing production is followed in detail, both in terms of quality and cost: the result is an environment of Elite, of course.